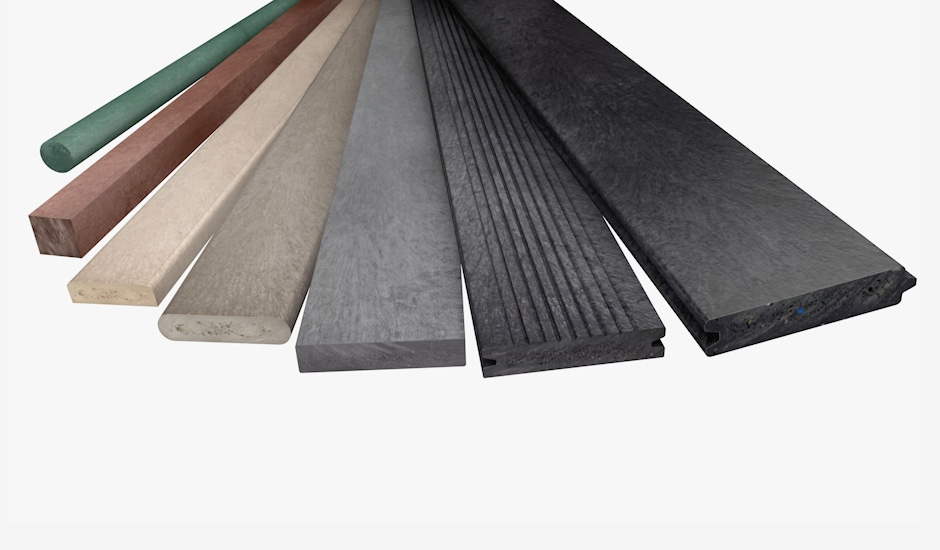 Govaplast by Govaerts Recycling is
a TRADEMARK for SOLID,
HIGH–QUALITY recycled plastic profiles.
Boards, decking, fencing, furniture and playground equipment, all Govaplast material and Belgian made.
Implementing our core strength in an extensive range of durable products and systems in our Home, Street, Horse and Play collections, we are proud to say Govaplast has become the standard in the plastic recycling industry. Today we are one of the leading European players in the field of recycled plastic products. Continuous investments in technical innovation and in people will also in the future be major priority in order to continue sustainable growth.
0
million
recycled
plastic
bottles
used last year
0

km
profiles
produced
in 1 year
PP - LDPE
& HDPE
makes our
ideal mix
dealer
network
0
over
countries
every
m
2
decking
contains
0
plastic
shopping
bags
0
years
guarantee
on all our
profiles
"
We are pleased to take part in this cycle, with durable and recyclable products as a result.
since 1995,
we recycled
3.485.622.266
plastic bottles
yes, that's 10 bottles every second